Mobility support
The joint Master programme in Marine Biotechnology is an exciting academic and personal experience. You will be studying in more than two universities, and it is very important for us to help you to get ready!
In the Student toolkit Mobility part we are helping you to pack your suitcase. Learn about migration procedures, health insurance, accommodation, Welcome Week and Days at each of the university, cost of living and how to open bank account and many other good tips!
Discover 6 EU-CONEXUS universities and start your exciting journey!
Academic regulations
1 programme at 6 universities. It is not so difficult when everything is synchronised to help you to adjust, move and succeed in studies.
Read about the academic calendar, mobility scheme during the programme, how to make individual study plan and choose the internship and specialisation track in the 3rd semester, course assessment and grading system. All in one to help you from the first class to the graduation ceremony!
Students' assessment guidelines
Facilities and services
Student life
This experience is not only about studying, but also living a life!
At each host university of the consortium, you will be able to access all available services and facilities (e.g., sports activities, library, co-studying spaces, counselling, psychological support, etc.) and you are invited to participate in the local student life. Each university has student organisations and associations, such as Erasmus Student Network or local Student Boards, that organise events, activities and initiatives for international and local students. You are free to join all of the offered activities or, even suggest your own ideas and/or become an active member of the student official structures.
Once you register to the university (UCV), you will get university's email id.
After activating it you will have the access to the EU-CONEXUS Smart Campus with its moodle, e-library, platforms for mentorship, projects, internship search.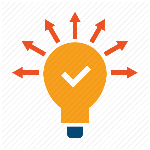 EU-CONEXUS Smart Campus – www.eu-conexus.eu/smart-campus/
EU-CONEXUS Smart Campus with its moodle, e-library, platforms for mentorship, projects, internship search is your learning environment.
It is important that you check your email not to miss the latest updates on the classes, events, assignments, open calls for internships, projects, feedback, etc.
Also the email sent from your university's email id is considered as official opinion, application, request, etc. The JMPMB policy denies the communication with those who use other email servers.
Career and academic support
An internship (8 weeks ; 6 ECTS) at the end of the 2nd semester is an obligatory part of the Programme's curricula. Two internship supervisors (one from Consortium of Universities, one from laboratory or company) will be assigned to the Student. The internship may be carried out in a laboratory of LRUniv or at any company in any country.
EU-CONEXUS Smart Campus platforms and services throughout the studies will help you to prepare yourself to make your own CV and be competitive in the labour market:
to facilitate the search for internships and to receive counselling on CV writing, job and internship search and other topics of interest will also be used for project development and Academic Research Integration course.
will provide you mentoring in the following areas of interest: academic, research, career, entrepreneurship guidance.
Before the start of the internship (2nd semester) LRUniv will organise orientation seminar how better benefit from the internship.
You will be able to use the Career centre services of all universities during once you are there.
The high inclusion of the stakeholders into the teaching and learning process of the courses and the national language courses offered by the host universities of your choice will facilitate better integration in the labour market.
If you feel like the course covers the topics that you haven´t studied before, or maybe the topic is too difficult and you need more time to get into it, feel free to talk about it with the teacher or academic tutor. On EU-CONEXUS Mentoring platform you will be able to choose a tutor for specific subject. We emphasise the personal attention to everyone!
Or maybe you decide to take the EU-CONEXUS Minor in Blue Economy and Growth courses (sector of Marine Biotechnology) to fill in slight gaps.
It's up to you, just do not delay: the earlier you start collaborating with tutors, the sooner you will catch up!
Local language classes
The language of communication, instruction and exams in the JMPMB is only English and you are not required to speak or learn any other language. However, if only you wish to, you may take the opportunity to study the local languages of EU-CONEXUS countries while you stay there.
During your stay at each of the EU-CONEXUS universities, you are entitled to enrol for a language course of its national language of up to 6 ECTS for free. If you want to take more classes, or enrol for a course of any language other than the national language of the given country, it will be possible upon an additional payment, at a rate of the host university.
If you are interested in the language courses you should simply inform your host university before the start of the semester or during the first 15 days of the semester. You will be obliged to pass the exam of the selected language course at the end of the semester. The language courses will be included in your Diploma Supplement.
Services for students with disabilities
EU-CONEXUS and the JMPMB is open to all students from all countries, and we aim to assist every of you in the best possible way. The EU-CONEXUS partners aim at developing a disability-inclusive higher education environment in order to ensure that no one are not excluded from higher education and that their potential is realised.
If you have any kind of disability and have challenges to move or to follow the class, we will help you. All our universities have a department or a specialist to assist the students with disabilities. If you notify us in advance, we can guide you providing a buddy, advising the university for your mobility within the Programme which is the best fit to your specific needs. The learning and exam framework is easy to adapt for blended (physical+virtual) learning.
And if you need academic tutor or more time with the teacher, it's just an email away students.MB@eu-conexus.eu.
EU-CONEXUS Student Board and Buddy programme
EU-CONEXUS Student Board, with collaboration of local students and student organisations at each university, is coordinating Buddy programme for international students of the JMPMB. Buddy programme is meant to offer you a mentoring service during your stay at each of the universities – i.e., provide help and support before your arrival and during your first days of studies, as well as social activities and events throughout your stay.
Thanks to the Buddy programme you will get in touch with local students even before your arrival, so that you will be able to ask any questions about the city, accommodation, transportation, university procedures etc. Once you arrive, you will meet the students in person and they will make sure you feel welcomed and integrated with local student community. Your Master Officer will keep you updated on how to apply to the Buddy programme prior to your arrival at each university.
Have any questions, contact buddy@eu-conexus.eu!
And we hope that later on you will become a buddy yourself!