Klaipėda University Graduates Received Diplomas with the Logo of a European University
Diplomas of all three study cycles _ bachelor's, master's and doctoral _ were awarded on Klaipėda University campus square. 633 graduates of the 29th cohort of Klaipėda University were happy to receive the document certifying the completion of studies. Part of the cohort received their diplomas in January, when 198 students completed their studies.
Deputy Minister of Education, Science, and Sports Valdemaras Razumas and a number of honourable guests came to celebrate the students' achievements. According to them, Klaipėda University provides quality education with opens up excellent prospects for its graduates not only in Lithuania, but also all over Europe. The guests of the ceremony did not spare congratulations to the graduates and were glad that Klaipėda University was becoming increasingly visible and valued on the map of the world's universities.
The first cohort of a European University
Diplomas were handed out to students of the Faculties of Marine Technology and Natural Sciences, Health Sciences, Social Sciences and Humanities, the Institute of Marine Research, and the Institute of Baltic Region History and Archeology.
Three most distinguished graduates received diplomas with honours for the gratifying results achieved during the years of studies due to their talent and efforts.
The students were awarded prizes by University partners: UAB Airplus Lituanica, the Association of Klaipėda Industrialists, Klaipėda State Seaport, and Klaipėda Queen Louise Rotary Club. Representatives of the University were also awarded for this year's contribution to Lithuanian culture.
"You can be proud because you are the first cohort of Klaipėda University to receive diplomas with the logo of a European University. Together with five other European higher education institutions, we are developing an ambitious consortium EU-CONEXUS (European University for Smart Urban Coastal Sustainability). We can offer quality research and studies to Klaipėda Region. You, the graduates of KU, are the real ambassadors of the university. You send the message that the knowledge and experience gained here opens up career opportunities and contributes to shaping the foundations of the future. Remember, the door of the University is always open to you", said prof. dr. Artūras Razbadauskas and wished them success in their future careers.
Valdemaras Razumas, Deputy Minister of Education, Science, and Sports of the Republic of Lithuania, also expressed his belief that the knowledge acquired at Klaipėda University was of highest quality. "This higher education institution is one of the three Lithuanian universities that belong to the network of European University. That is a quality mark of studies", emphasised Valdemaras Razumas.
He shared the good news that the Director-General of the European Molecular Biology Laboratory, one of the largest research organisations in Europe, had expressed a desire to collaborate with Klaipėda University. "I received a request to share the contacts of the University representatives. The director of a world-renowned laboratory sees prospects for collaborating with the University in the area of marine molecular biology. That again reflects the fact that Klaipėda University boasts both high-quality studies and research", said Mr. Razumas at the graduation ceremony.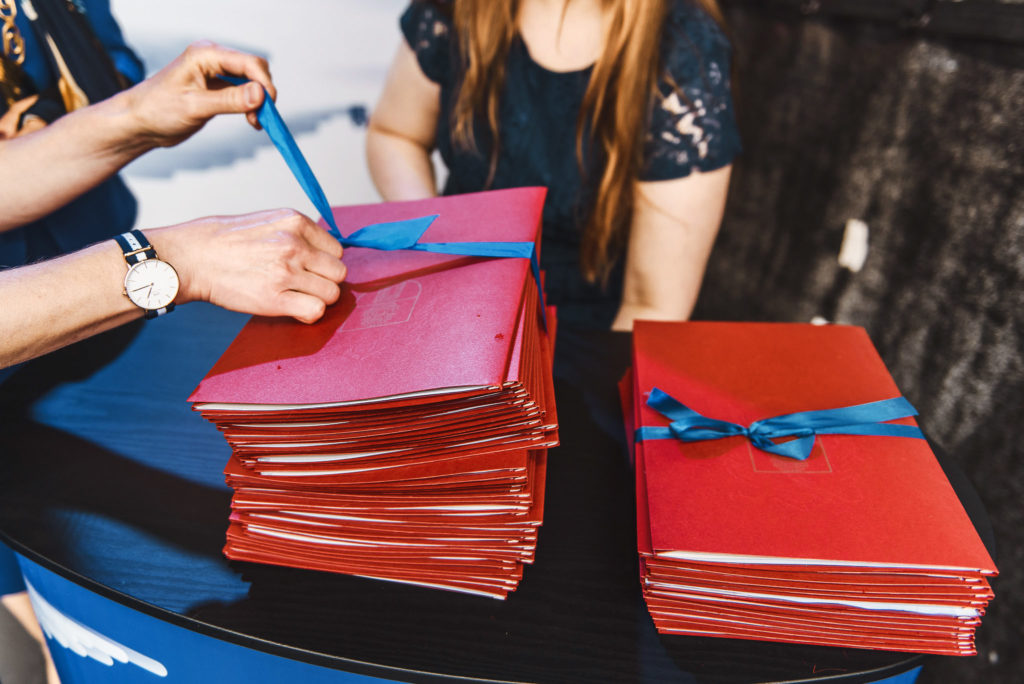 Doctoral diplomas were also awarded
For the first time during the graduation ceremony, diplomas were also awarded to those who had recently been awarded a doctoral degree. "I was very lucky to have chosen Klaipėda University as my Alma Mater. Here I completed my bachelor's, master's, and now also doctoral studies. Klaipėda University is a gateway to the world. Don't miss the opportunity to sail into wider water", said Simona Statneckytė who defended her PhD dissertation in the field of Political Science. She wished future students to dive into the sea of knowledge, discovery, and prospects during their studies.
According to Vygintas Daukšys who had defended his PhD dissertation in the field of Transport Engineering, the doctoral diploma was one's appreciation earned through hard and continuous work, it was like a test of oneself in order to achieve what many did not dare to do. "My future plans are to try to combine activity at the University and the private sector and to comprehensively develop in both professional and academic fields. Klaipėda University provided me with an opportunity to grow and improve. The free maritime spirit of the University has educated, and is educating, many talented and creative personalities who undoubtedly create and will create the future of Klaipėda and its region," said Vygintas Daukšys.
Studies as a journey towards dreams
Students describe their studies at Klaipėda University as one big journey towards their dreams. Vestina Masiulytė, a graduate of the bachelor's study program in Ship Engineering, was glad that she had secured a job already in the second year of studies. "I am grateful that my bachelor's thesis was noticed and recognised as useful to the city. In Klaipėda, we have a wonderful and the only seaport in Lithuania. It claims a constant shortage of good and qualified professionals: from a simple docker to a ship designer". Vestina emphasised that ship engineering is certainly not merely a male profession and encouraged students to take an interest both in shipping and port studies as well as other study programmes at Klaipėda University.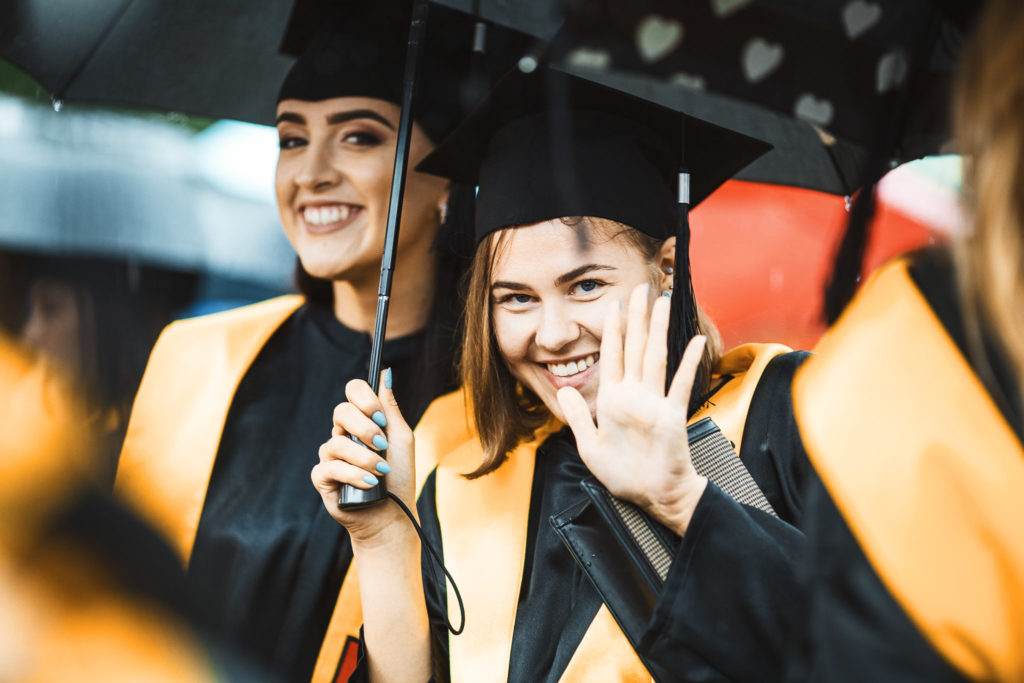 For more information about KU study programmes, see https://www.ku.lt/priemimas2020/