Erasmus Mundus student interview
What are the keys to obtain an Erasmus Mundus Joint Masters scholarships
EU-CONEXUS has created a joint master's degree with 6 universities: Joint Master Programme in Marine Biotechnology.
This master's degree has entered into the list of ERASMUS MUNDUS master's degrees, highlighting joint training and offering funding for highly competitive scholarships.
For the next academic year, 20 scholarships have been awarded, over more than 100 applications from around the world. Among those selected (Japan, Philippines, Brazil, etc), a student from the UCV has won the scholarship, Álvaro González Cid.
https://www.eu-conexus.eu/en/marine-biotechnology/
Jerónimo Chirivella – Director of the Joint Master in Marine Biotechnology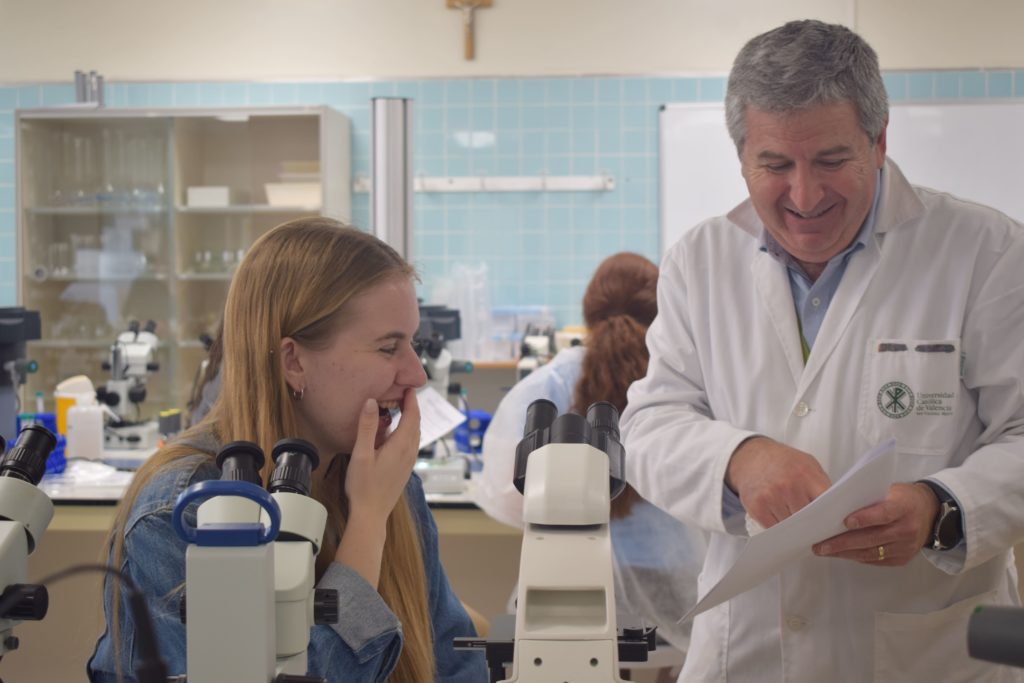 What are the keys to obtain an Erasmus Mundus scholarship in the Master of Marine Biotechnology?
There must be a clear coherence between the academic background and the motivation letter. The degree of studies has to be related to science, and it's highly recommended to have knowledge in the areas of biochemistry, genetics, biology, living organisms and/or aquatic organisms.
The motivation letter in the application, should explain why they choose this title among others, and show the professional vision in the medium term of how the training acquired in this master's degree will be applied.
This coherence line must be linked to the research and practical experience of the applicant, where he has used biotechnological tools, which demonstrate his ability to apply theory to practice.
It has also been considered the availability or willingness for working in intercultural and international environments, with a European vision such as this master's degree, transnational and multidisciplinary.
Álvaro González Cid, 22 years old, Double Degree in Biotechnology and Marine Sciences, UCV student.
How did you get the scholarship?
Likely because I have shown great interest and motivation through internships and the topic of my final dissertation. In addition, with the academic performance, that is very important.
I chose this master because it gives me the chance of studying in 4 different countries. Moreover, I'm going to have classmates from all over the world that will make me grow as a person, and develop intercultural skills.
It will be a huge step forward in my career. Being able to say that: I studied a good Master programme, European one, I've lived in 4 countries, I have a big network and an academic background to do what I want.
I'd like to get in a good research funding programme, if it's possible and I think this Master is a perfect starting point.