South East Technological University, Waterford.
EU-CONEXUS PhD Summer School 3rd edition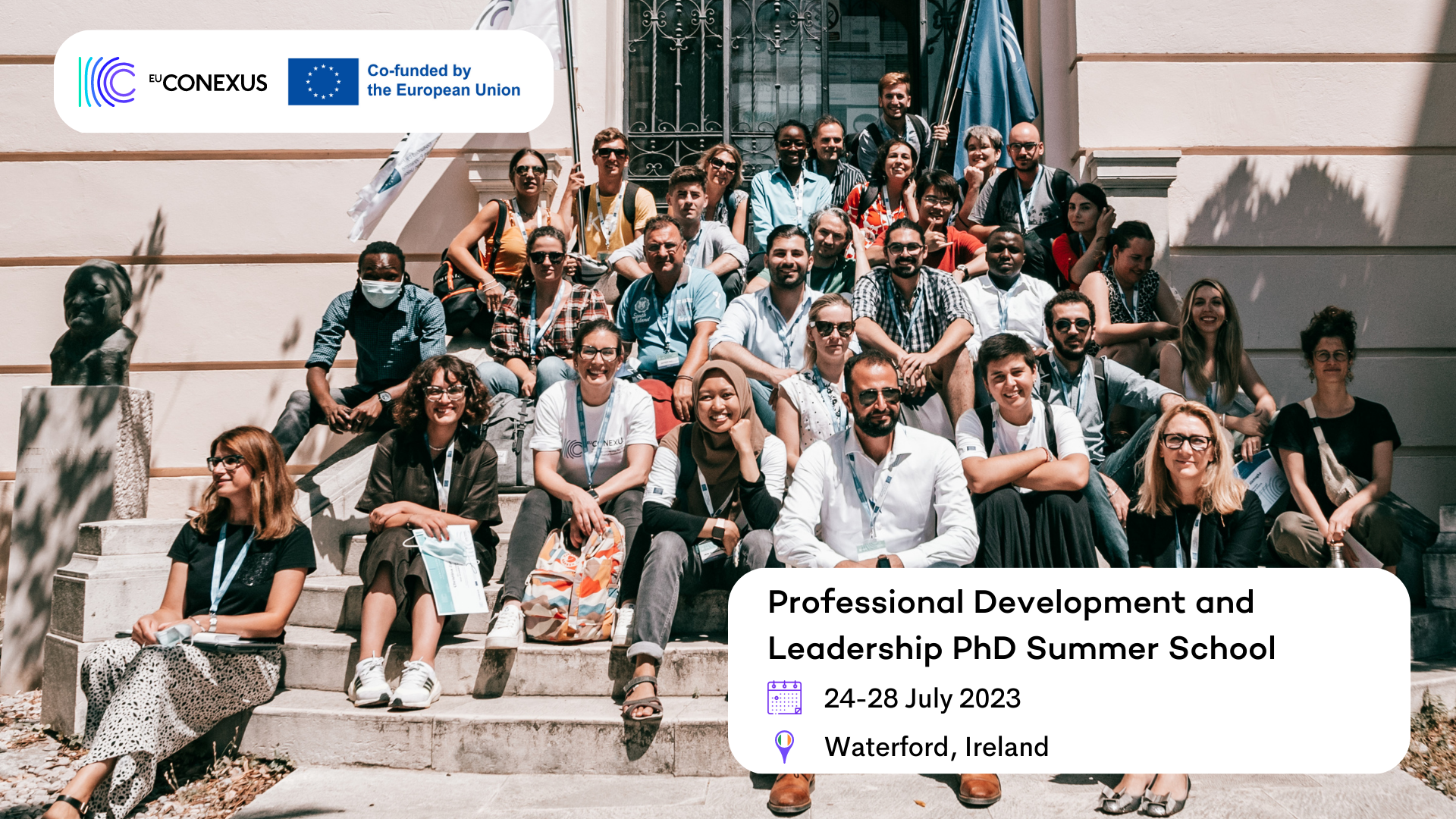 3rd Edition of EU-CONEXUS PhD Summer School in Professional Development and Leadership is hosted by the South East Technological University in Waterford, Ireland, 24-28 July, 2023.
This programme will emphasize the importance of developing a plan for professional development and improving leadership skills. You will interact with PhD students and international experts from different research areas increasing your research network.
There are NO fees. All training, travel and accommodation costs will be covered by EU-CONEXUS.
Application is open until 30th April 2023 at this link
Click here to see the Brochure
Key dates:
30th of April – Submission of applications
7th of May – Selection of participants
8th of May – Notification of acceptance
1st of June – Providing practical information to participants on travel, accommodation, venue and other logistical aspects
24-28th of July – EU-CONEXUS Summer School (Arrival on 23rd, Departure on 29th)