1st Joint Seminar of EU-CONEXUS Coastal Engineering Institute and Working Group on PhD Joint Actions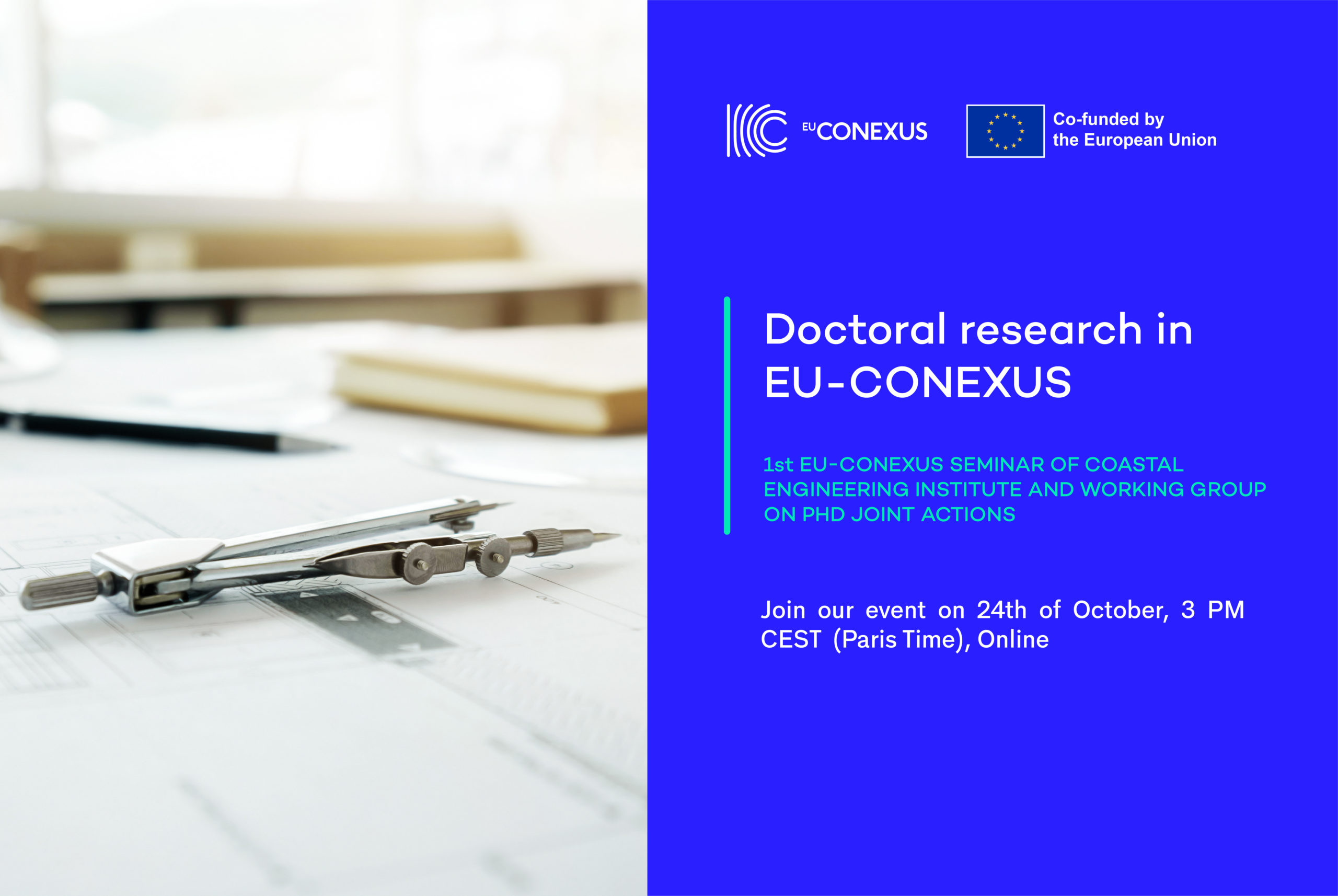 It is with great honor and pleasure that we invite you to participate at the 1st Seminar of the EU-CONEXUS Coastal Engineering Institute on Doctoral Research, taking place on 24th of October, 3 PM CEST Time, online. This event is organized together with the EU-CONEXUS PhD Level Joint Actions Team and you can attend it by connecting to this link.
The aim of this event is to present the doctoral research performed in our partner universities to the EU-CONEXUS community.
This 1st seminar will contain valuable information about the doctoral research on SmUCS topics at Technical University of Civil Engineering Bucharest, an overview of the postgraduate research in engineering and computing at South East Technological University and doctoral research topics at Frederick University in Cyprus.
The welcome speech will be given by Assoc. prof. Florin Baltărețu, UTCB Vice-rector and Chair of Coastal Engineering Institute and Prof. Loretta Batali, UTCB Vice-rector for Doctoral Studies and Co-chair of EU-CONEXUS PhD Level Joint Actions.
We strongly believe your participation is a great opportunity for all researchers and PhD supervisors to establish contacts and enlarge their network with our fellow colleagues from the partner universities. We hope you can attend the seminar, please send us a confirmation email until Friday, 20th of October at loretta.batali@utcb.ro, ilinca.nastase@utcb.ro and florin.baltaretu@utcb.ro.