EU-CONEXUS Open Day for Schools and International Final of School Contest 'Think Smart, Create Green'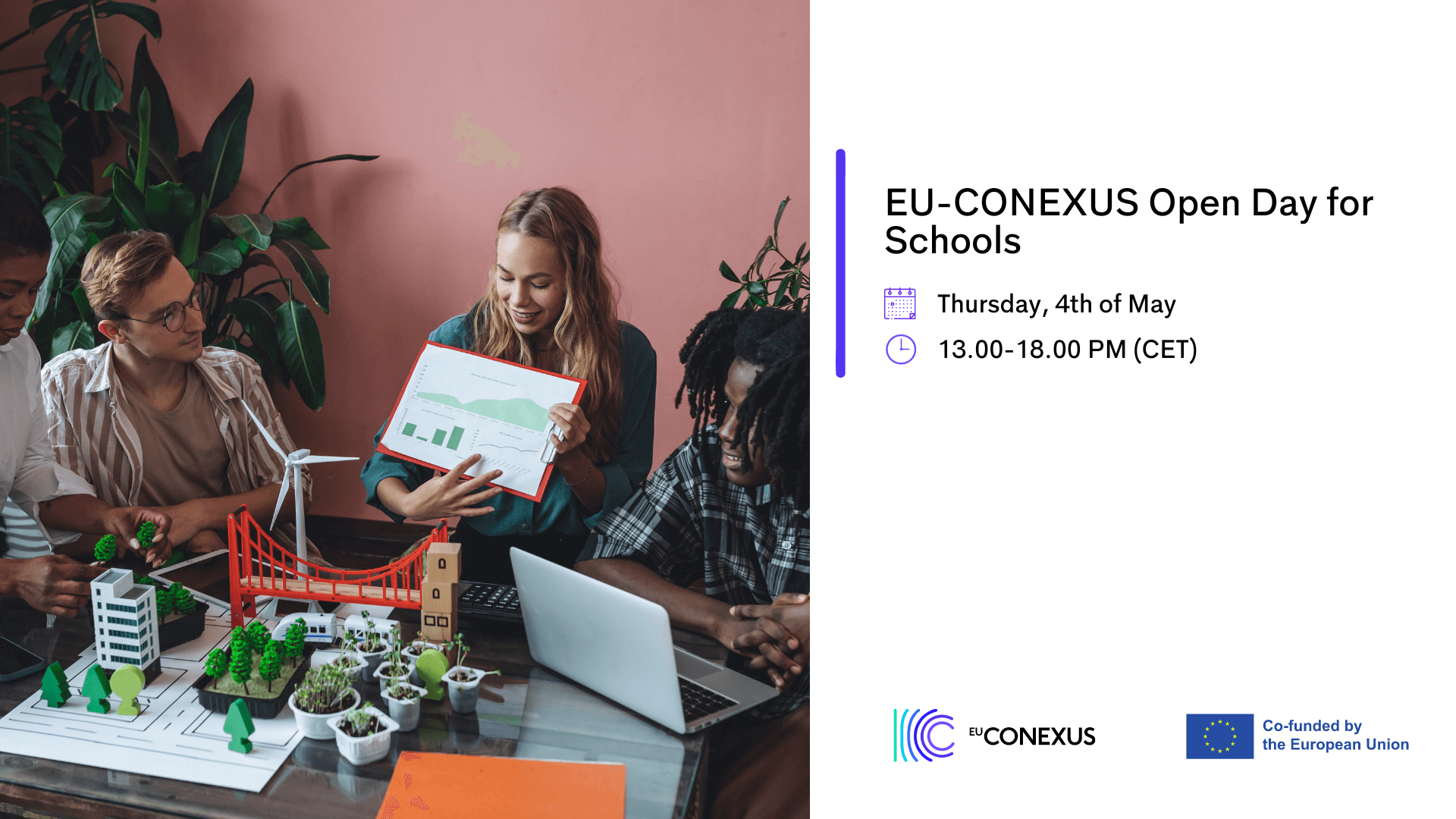 We are very excited about our upcoming EU-CONEXUS Day for Schools on the 4th of May when we'll also host the International Final of our School Contest 'Think Smart, Create Green'!
Our EU-CONEXUS Open Day for Schools is an event organized under the auspices of EU-CONEXUS University to School Programme, through which we constantly aim to bring our European opportunities, through different types of activities, closer to pupils from our eight partners participating in this contest:
La Rochelle Université, France
Agricultural University of Athens, Greece
Universidad Católica de Valencia, San Vicente Martir
Klaipeda University, Lithuania
University of Zadar, Croatia
Technical University of Civil Engineering Bucharest, Romania
South East Technological University, Ireland
Frederick University, Cyprus
International Final of our School Contest will bring together our very creative national winners from the two age categories, namely 12-14 and 14-16. The international jury made up of one University to School Programme representatives per each country and one Student Board representative will select 3 winners per each age category so we'll have a total of 6 international winners. We remind you that our national winners who made it to the international final can be found on our EU-CONEXUS Facebook Page.
We'll broadcast the events live on our Facebook Page starting at 1 PM CET so if you're interested to find out more about our European Universities Alliance or if you're a parent, teacher or a dear one to one of our pupils, you are invited to join us.
Please find the Agenda at this link.