CONEXUS Career Center on Job Teaser launch!
We officially launched EU-CONEXUS Career Center on the Job Teaser platform, our university-industry platform for our students and Alumni community! You can now be in direct contact with recruiters from a range of companies – from those you dream of to those you haven't heard of yet. All you have to do is to prepare your CV, register and follow our lead!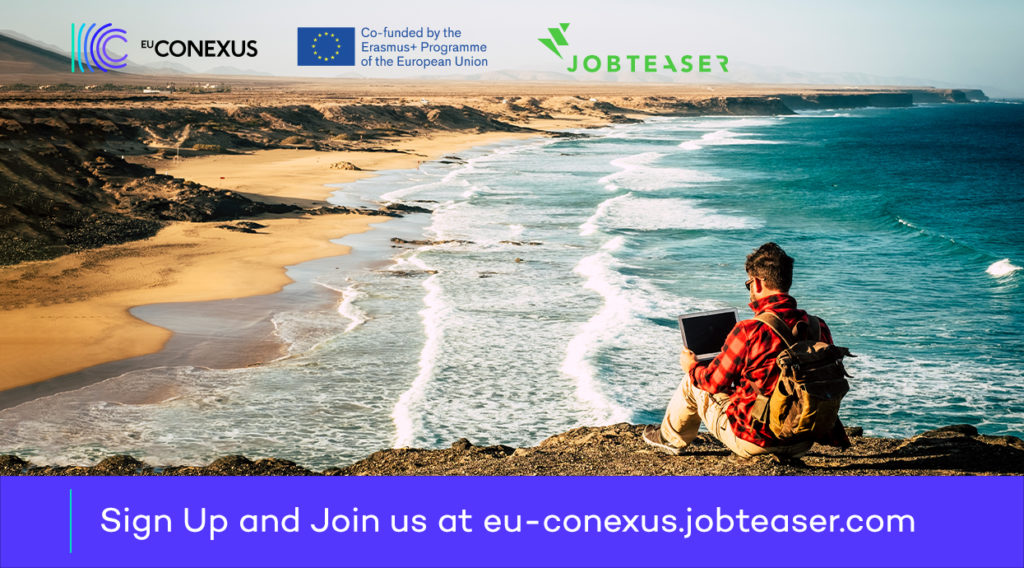 What is EU-CONEXUS Career Center?
A unique platform that will easily allow you to build your career! You will have access to internships and job vacancies, including international opportunities, exclusive to YOUR EUROPEAN UNIVERSITY. Throughout this process, we will be guiding you with support videos and other materials meant to help you understand what these opportunities really entail.
So how can you use this platform? Here are the guidelines, step by step:
Register here with your personal or university email;
Update your profile – define your search criteria and upload your C.V. so that we can better sort the vacancies for you;
Explore your targeted companies, their news and participate in FREE recruitment events to build your network;
Apply for available vacancies and events that EU-CONEXUS and our stakeholders organize for you;
Select section online appointment and organize a meeting with your university career adviser;
Discover our coaching opportunities and meet your dream career goals!
Start your international career now! EU-CONEXUS Career Center awaits you!