The final stage of the international School Contest was held
The final of the EU-CONEXUS 'Think Smart, Create Green' International School Contest took place at the end of April, in the celebration of the international final phase of the contest, where representative schools from 5 different countries (Spain, Lithuania, Croatia, Greece and Romania) presented their projects about Urban Sustainability to the international jury composed by members of all the partner universities and one stakeholder.
For the students it has been very stimulating to be able to participate in a university activity, and show their potential, and that in the future, the university will be able to develop and direct. In this contest they have been able to present their ideas, work as a team, learn about urban sustainability and, above all, they defend their ideas to contribute to a real change in the development of their region.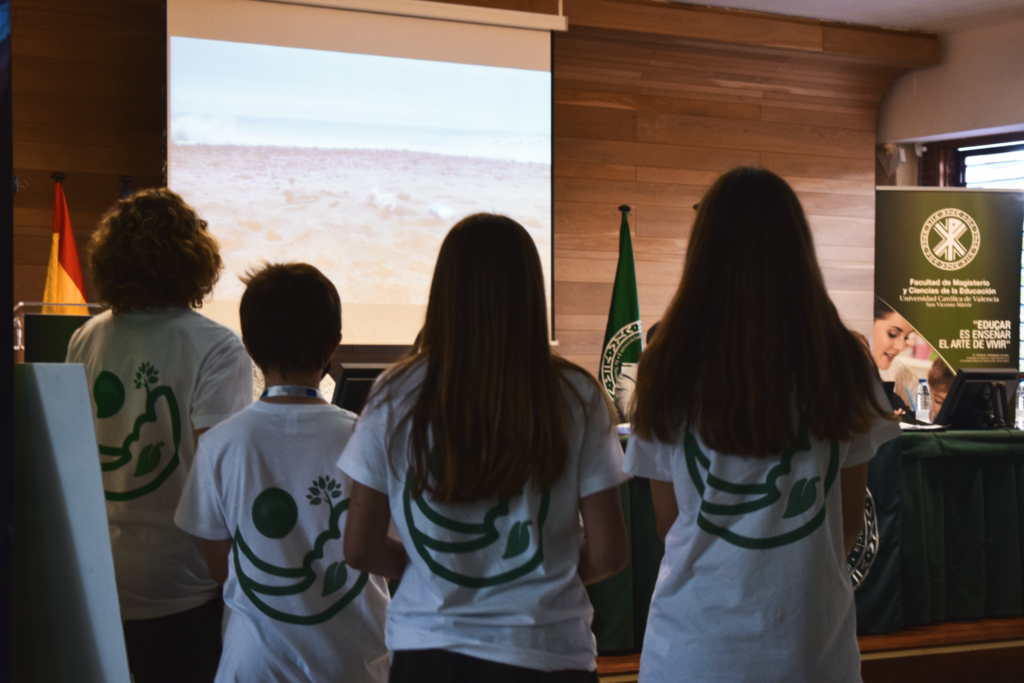 'The international EU-CONEXUS project "Think Smart, Create Green" is a great opportunity to contribute with their ideas to the problem of climate change. It is important to us in what environment we live and will live, so we want to be not only passive observers of this problem, but also to actively contribute to its solution … So, four of us, eighth grade students of Klaipėda Versmė Progymnasium, went in search of climate change and its impact on our city, talked to a few people, delved into what awaited us and decided to tell everyone about it and urge us not to be indifferent – start already now, take care of your environment, live responsibly and sustainably.' Words from Klaipėda Versmė Progymnasium, Lithuania
In addition, after the difficult school year caused by the global pandemic crisis, the fact of being able to participate in a competition of this reach and impact, about an important global topic, cheered everyone up and gave a sense of connecting with others, even if working remotely.
'The project was a real challenge simply because we were severely constrained by quarantine. But perhaps it was precisely those difficult conditions and lack of communication that helped the students. They were interested in sustainable development … I think it's a good way to show that it's important to believe in what you're doing and then others will also believe…' Words from Šilute d. Vilkyčiai Basic School, Lithuania
As a final result, high-level projects truly impressed the jury. With ideas as innovative as creating a website with their own code, creating a smart bin, among other projects of academic excellence, it was a difficult task to choose only 2 winners!
Among the winning projects, the two were awarded the first prize: from Romania, Colegiul National 'Grigore Moisil' with a poster on 'Strategies for Sustainable development in Mangalia' in the 13-14 category and from Croatia with its storyboard of 'Quality of life on the coast – Zadar waterfront and sustainable development' in the 14-15 category. The winning groups will receive sustainable mobility awards: bicycles and electric scooters.
All project participants received certificates and a few words of gratitude from Jean Marc Ogier 'Thank you for all your participation, I hope you enjoyed the contest and I hope that, in the future, when you reach higher education , you could become students of EU -CONEXUS … '