Science with and for society in European Universities alliances: Cross-Alliances Forum 2023
In a collaborative effort to showcase the outcomes of the Science with and for Society (SwafS) projects, 34 European Universities Alliances are coming together for a two-day event – Science with and for Society in European Universities Alliances: Cross-Alliances Forum 2023. Scheduled for November 30 to December 1, 2023, this conference will serve as a platform to celebrate the successes of completed and ongoing Research and Innovation (R&I) projects funded under the Horizon 2020 SwafS programme.
Throughout the forum, participants will delve into best practices and valuable insights regarding transformational modules. Topics of discussion will encompass the development of a common R&I agenda and action plan, the successful sharing of resources and infrastructures, exploration of joint structures, enhancement of human capital within the Alliances, and strengthened collaboration with the non-academic sector. Moreover, there will be focused dialogues on mainstreaming Open Science practices and how the Alliances have effectively involved citizens and society in their activities. The event will facilitate dialogues between Alliances and external stakeholders, exploring diverse models and pathways to excellence within the European R&I ecosystem.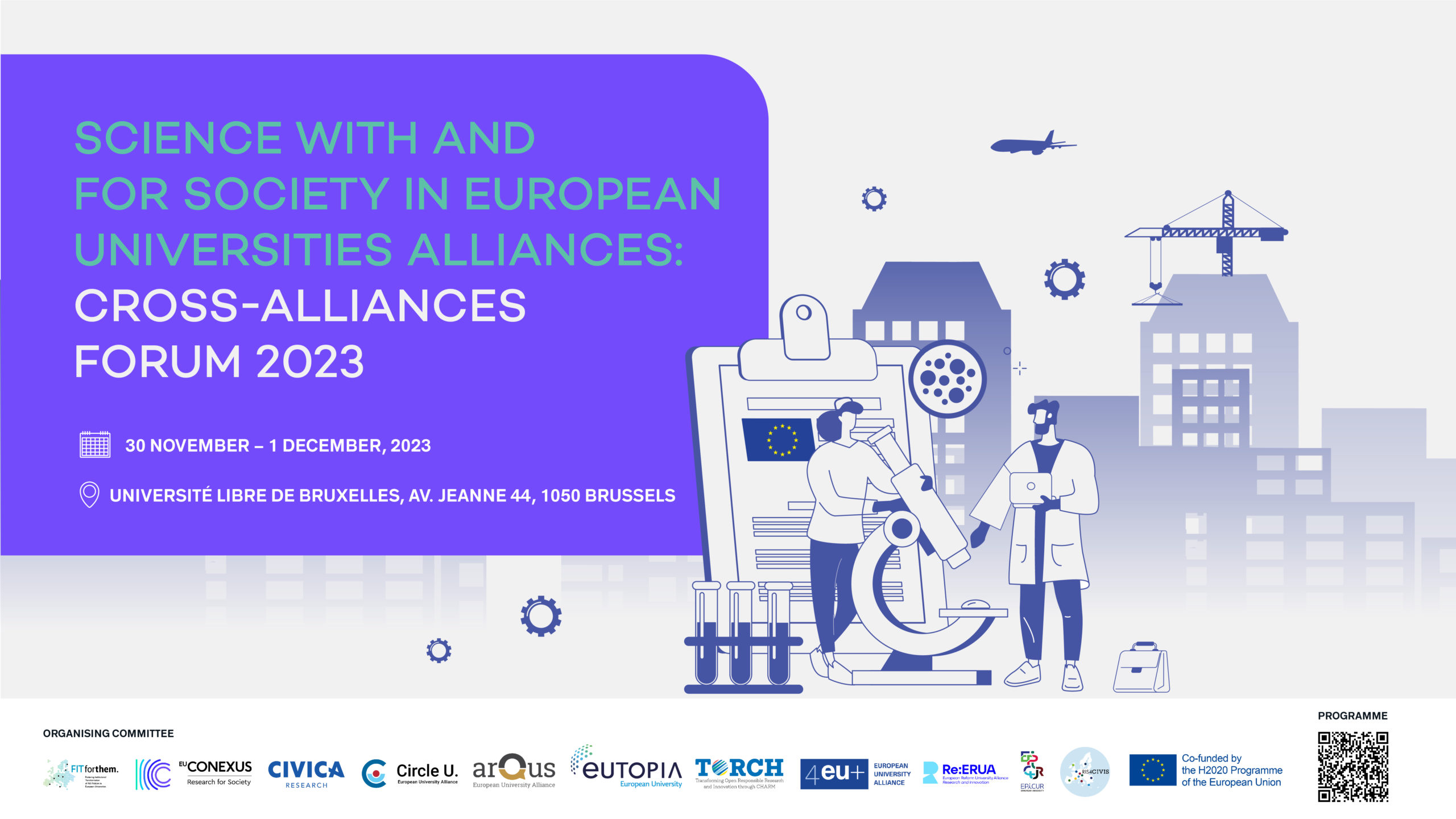 The forum's agenda will feature engaging plenary sessions, a series of roundtables, workshops, and poster presentations, supplemented by keynote speeches and plenary presentations from distinguished European policy deciders and academic stakeholders. EU-CONEXUS Research for Society (RFS) will take their part in leading Workshop 3 – Reforming Research Assessment which is scheduled for 30 November at 2:00 pm CET, and co-leading the plenary session on Boosting Excellence within the European R&I Ecosystem through the European Universities Alliances on day two, scheduled for December 1st at 9:00 am CET. EU-CONEXUS RFS will also showcase its achievements during the interactive poster session on day one by presenting posters on two different transformational modules, "Developing a common R&I agenda and action plan" and "Sharing resources & infrastructures".
An important aspect of the event is its inclusivity. The communities of all Alliances are highly encouraged to participate in the livestreamed sessions online, ensuring that knowledge knows no boundaries. For more details, please visit event website. Take a look on a programme and find out online sessions you would like to see via the Youtube Channel of CIVIS Alliance