EU-CONEXUS partners from South East Technological University hosted the 3rd edition of our PhD Summer School
We are delighted to have successfully organized another EU-CONEXUS trademark event, namely our 3rd PhD Summer School! This time the event took place between 24-28 of July, in Waterford, Ireland. This edition was hosted by the South East Technological University and it was coordinated by Technical University of Civil Engineering Bucharest, our EU-CONEXUS PhD Level Joint Actions Lead.
Among the main objectives of the EU-CONEXUS PhD Level Joint Actions Work Package are the contribution to the development of a European higher education inter-university 'campus' by promoting the establishment of a framework for the implementation of the joint EU-CONEXUS PhD programme, the developing of a common framework for a EU-CONEXUS Doctoral School that provides a coherent vision of doctoral programmes and research activities for PhD students, and introducing new joint, flexible and innovative curricula for PhD level students, based on inter-disciplinary and cross-sectoral approaches.
With a focus on Professional Development and Leadership, this Summer School emphasized the importance of developing a plan for professional development and improving leadership skills, offering the students the chance to interact with international experts from different research areas and to increase their research network.
The 2023 edition gathered 29 students from across the Alliance and from Odesa National University for approximately 50 mandatory classroom hours and independent study. These hours included seminars and workshops on professional development, research communication and leadership, applying theory and exercises in group of 5-6 students. The overall aim of these activities was to build strong international ties and to raise students' interest in Smart Urban Coastal Sustainability topics.
Among the most important learning outcomes, the following can be named:
Knowledge and practice of scientific and professional communication
Research profile and career development tools
Coordination of research teams abilities
Design and development of multidisciplinary research projects
Social media skills
Networking skills
We would like to take a moment to thank all our speakers for the valuable information given to our PhD students!
Throughout this experience, our participants also enjoyed a series of cultural and social activities meant to show them the beauty of the hosting country, such as – Visit to Dunmore East Village, Waterford city tour, and Gaelic Sports Demonstration.
More information about previous editions can be accessed at this link.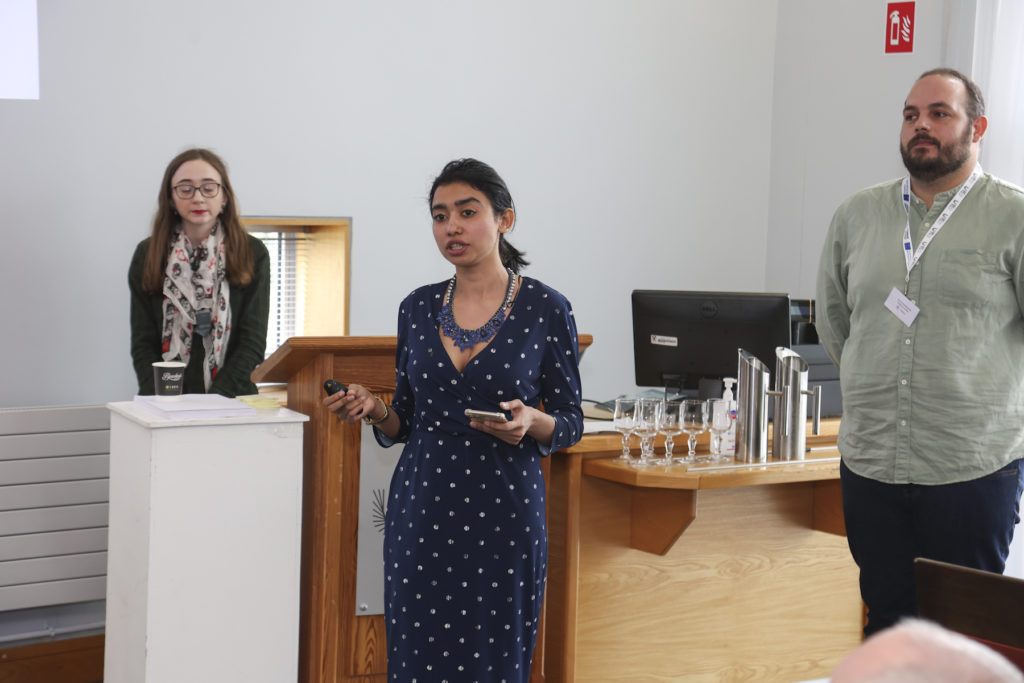 Testimonials from students
"During the PhD summer school, i have enjoyed the opportunity to collaborate with peers from different universities and countries, fostering a diverse and stimulating learning environment. I have gained insights from expert guest speakers, and honed their presentation skills through academic presentations and discussions".
"At the summer school, I really liked the interaction with the PhD students and professors from all EU Conexus universities. I found working in a team with other colleagues to be the most interesting. We started with a brainstorming where we identified several ideas, then we developed the ideas and created methodologies and results that were presented at the end of the week. I also liked the fact that the professors grouped us on similar fields of activity depending on the doctoral thesis, the teams being made up of members from several universities within EU Conexus", Nicolae-Cristian Popescu, Technical University of Civil Engineering Bucharest.