La Rochelle Université hosted the first physical EU-CONEXUS International Staff Training Week!
At the end of June, La Rochelle Université hosted the first EU-CONEXUS International Staff Training Week. Organised by La Rochelle Université and the Catholic University of Valencia, this week aimed at giving minors' and master's teachers the tools to better prepare themselves to teach to multicultural classes, online and in English.
In total, 15 teachers from La Rochelle, Romania, Lithuania, Spain, Greece and Croatia took part in this training. Coached by Olivier Hoffman, professor at Pau University (France) in charge of linguistic missions, EU-CONEXUS instructors got to work by groups and on their own on 3 main topics:
English as a teaching language: how to overcome the different levels in English between the students and the teacher and in between the students themselves?
Educational alignment: how to develop pedagogical activities according to the learning objectives already set and in line with the evaluation system?, how to write down the learning outcomes of a class?
Moodle: how to make your Moodle space as attractive and entertaining as possible to catch students' attention?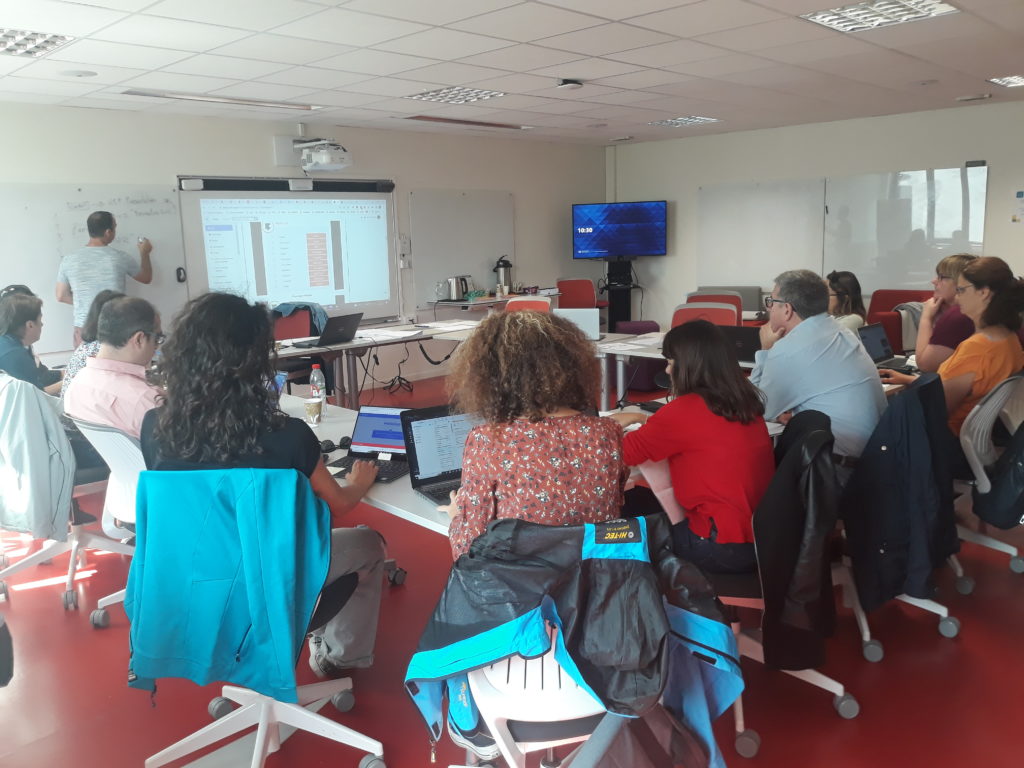 During this week, EU-COENXUS teachers got to learn from one another sharing their own experience and good practices. They found out new ways to overcome the barrier of teaching online in front of a multicultural class and in a language that is not necessarily their mother tongue, which certainly isn't an easy task to perform.
As they had the opportunity to meet in person, this event also contributed in building up an even stronger team spirit in between instructors of our European University. Together, they shared their vision of the future of EU-CONEXUS, making recommendations on how to improve it in the upcoming years.