International distinction of the Agricultural University of Athens
A distinction, which honors AUA and Greece, was won by the Agricultural University of Athens, surpassing research and academic "beasts" worldwide. The AUA team won the second place in the finals of the IDEA Incubator Competition, which took place online on Wednesday, September 29th.
The Agricultural University of Athens was distinguished for its COVID-19 biosensor, which can be integrated into an easy-to-use platform that includes a mobile phone or tablet and offers rapid (in just three minutes), sensitive and massive detection of the SARS-CoV-2 surface S1 spike protein antigen. The biosensor presented by the Greek research team is based on modified mammalian cells, which carry a human anti-S1 antibody.
The Greek team competed, under very demanding conditions, against several research teams of the best universities and research centers in the USA.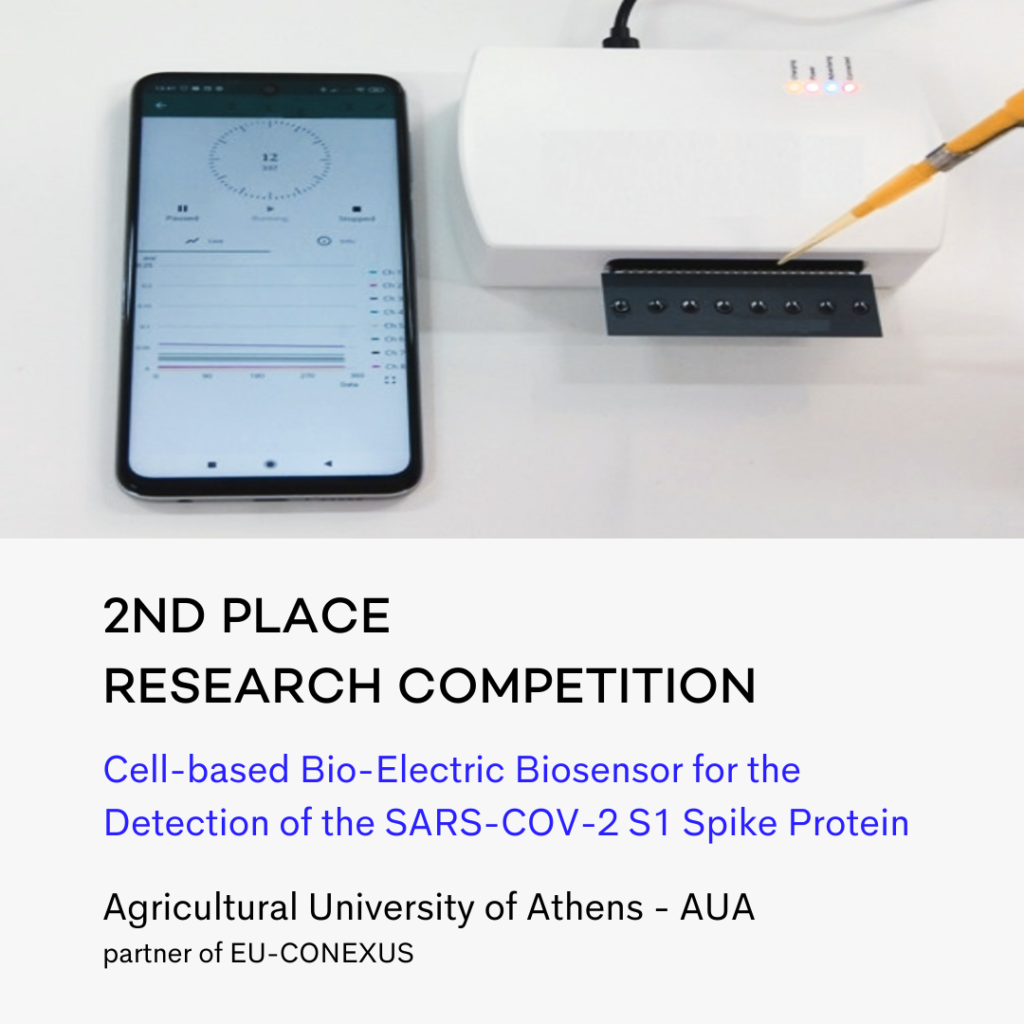 Our team managed, not only to advance to the finals of the three finalists of the competition but also to win the second prize by a narrow margin from the team of Pediatrics Professor Sanjay Kumar Jain from Johns Hopkins University based in Baltimore, USA (Digital Imaging System). For the Greek university, the distinction was greater as at the same time it managed to stand out in the evaluation of the judges in terms of the prospects of global practical application.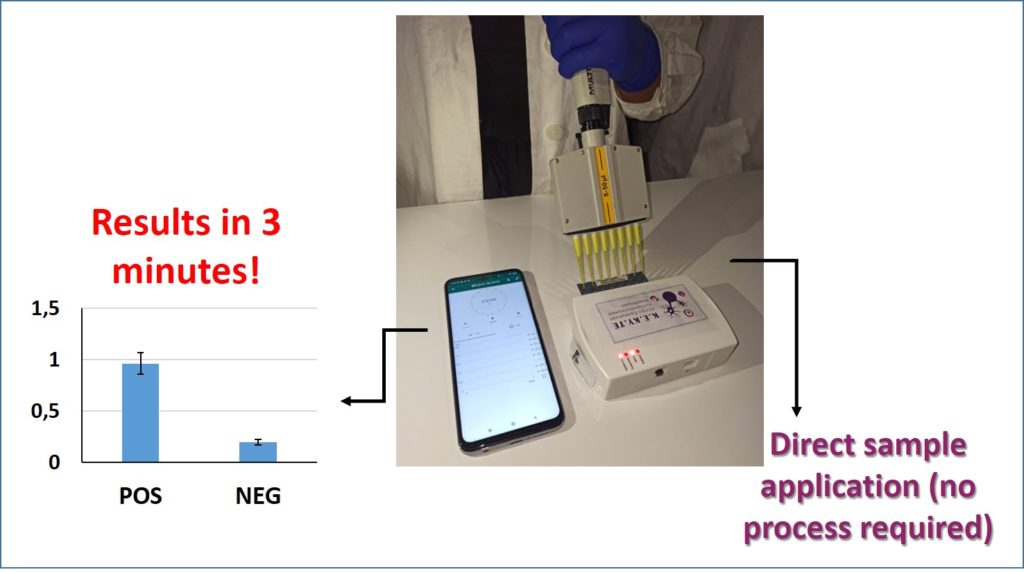 The IDea Incubator Competition is held under the auspices of the Infectious Diseases Society of America Foundation and Johnson & Johnson Innovation – JLABS. This is a competition with a global impact on scientists and entrepreneurs, with the aim of promoting innovative technologies and applications to improve the prevention, diagnosis and treatment of infectious diseases worldwide. The competition is held annually as part of IDWeek, which promotes excellence in education and research in Public Health and Infections, as it is the annual conference of the Infectious Diseases Society of America (IDSA). Pediatric Infectious Diseases Society (PIDS), the American Society for Healthcare Epidemiology of America (SHEA) and the HIV Medicine Association (HIVMA).
For the first time in the history of the competition, in this year's event participated a three-member Greek team consisting of the Rector of the Agricultural University of Athens Professor Spyridon Kintzios, the Assistant Professor of the Agricultural University of Athens Sofia Mavrikou and the Post-Doctoral Researcher of the Pediatric Kapodistrian University of Athens Dr. Kyriaki Hatziagapiou.