The international staff training week – around 70 persons learned about "Developping #Innovative Study Programmes and Courses"
Today´s teaching and learning goes beyond the classroom
On 15-17 of June more than 70 teachers and study programmes academic coordinators from nearly EU-CONEXUS and other partner universities joined a 3 days virtual training on the innovative concepts and tools applied in study programmes and courses. The international staff training week 'Developing Innovative Study Programmes and Courses' was organised by the UCV and EU-CONEXUS 'European University for Smart Urban Coastal Sustainability'. Ana de Luis Margarit, the Chair of the EU-CONEXUS Academic Council and the Dean of the Faculty of Veterinary and Experimental Sciences at UCV comments why this training is so important not only to the EU-CONEXUS consortium but also to teachers at large: 'The teachers are one of the central components of high quality education. We may create the best curricula but if we do not have people who are able to transfer it to the students, we will not reach the leaning outcomes. Therefore, at EU-CONEXUS we aim to facilitate the teachers with new but already proven pedagogical methodologies, to help them to enable the students´ learning capacities, especially in the virtual mobility environment that EU-CONEXUS promotes'.
Student-centred learning and teaching
Each generation has its own peculiarities how to study and learn. Pedro De Bruyckere, teacher and researcher at Artvelde University of Applied Sciences and Leiden University and co-author of the book 'More Urban Myths about Learning and Education' gave some insights how do young people think and how it reflects on their learning habits. To continue with the same topic, Mantas Pupinis from Policy Research Centre PPMI, based on the report 'Mapping and analysis of student-centred learning and teaching practices: usable knowledge to support more inclusive, high-quality higher education' emphasised that today's students want to choose what they want to study, and not only by choosing the study programme after graduating from high school, but also the courses, learning outcomes, and even to influence the content of the learning process. EU-CONEXUS European University aims to develop joint study offers focused on student-centred learning and teaching paradigm – an ecosystem consisting of many elements.
Teacher is the facilitator to show some pathways, and also learning together from the students. Training the teachers, supporting their competencies is also one of the key elements of student-centred learning and teaching. 'If our universities applied at least few examples of this paradigm, we would be able to engage the students in the learning process more, better to meet market demand, to enable to reduce the dropouts, etc. And here it is not the teachers´ responsibility only, but of university´s administration too.' comments Ana de Luis.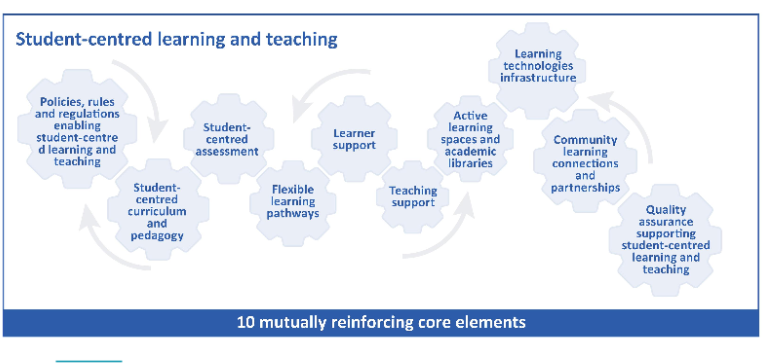 Co-creative learning techniques to be applied in traditional and virtual (online) learning
Erasmus+ Strategic Partnership CREATES are about to finish the toolkits for teachers, academic coordinators and counselors to foster engaging, active, student-centred education for HE students. Sara Tomczuk and her colleagues from CREATES consortium presented 4 techniques (Problem Based Learning, Research Based Learning, Collaborative classrooms, e-Portfolio) where students are encouraged to learn by searching and analysing information themselves, discussing in groups and creating interdisciplinary solutions. Similar techniques could be applied in Virtual Exchange projects as they allow to get together students from different study fields, from different countries. Virtual exchange is a quite new intercultural, interdisciplinary learning and teaching model, usually implemented online where teachers and then students from 2 -3 or more universities join and work together on one problem, project or theme. Laura Angelini, Rut Muñiz (UCV), Dorsaf Benmalek (Virtual University of Tunisia) and María Fernández Raga (University of León) shared their experiences from various virtual exchange projects and inspired many participants of the international staff training week.
'This is the first but not the last teacher training event organised by EU-CONEXUS European University, we even started to think about joint teachers' training hub. And the responses from participants are very positive and emphasise the need of assistance to the teachers to improve at their work', says Neringa Narbutiene, the project manager at UCV. Eventhough the international staff training weeks usually are organised physically, this virtual event encouraged networking and, without any doubt, future collaborations.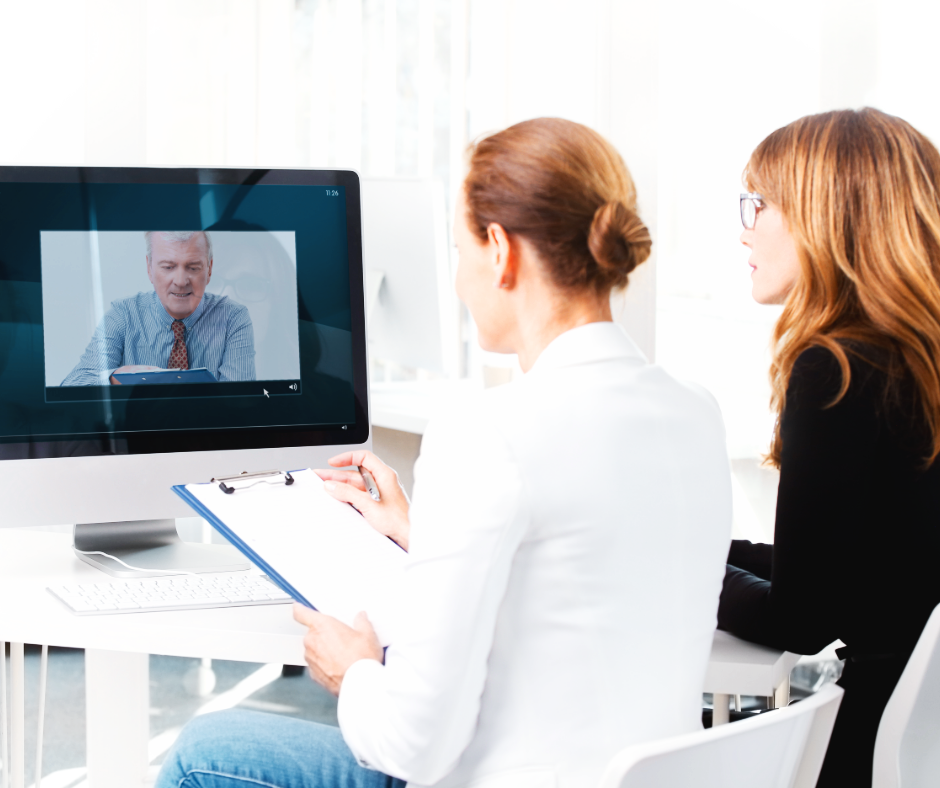 You can find the videos, presentations and useful links of the training week here:
Session 1
How Young People Think
Link: https://youtu.be/hT2Axq1RJUI

Session 2
How to Develop a Teaching and Learning Ecosystem That Is Truly Student-Centred?
Link: https://youtu.be/3v5LPl0EXdk

Session 3
Implementing Co-creative Learning in HE Courses: Four Techniques from the CREATES Toolkit
Part 1: https://youtu.be/mHDNMPPtP2w
Part 2: https://youtu.be/BwbbiyAalak

Session 4
Learning Outside the Box: Virtual Teaching Methodologies and Virtual Exchange Best Practices
Part 1: https://youtu.be/EbMuOq1SUdM
Part 2: https://youtu.be/JfW0PNM1U5s
Feel free to share them with colleagues at your home universities!

If you would like to get updated on other events and initiatives of EU-CONEXUS, you can subscribe to the Newsletter here: https://www.eu-conexus.eu/en/subscription/